Bernhard Holzhammer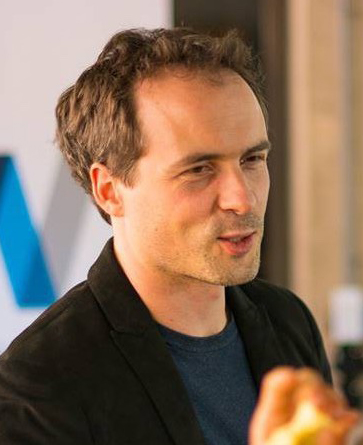 Bernhard Holzhammer
Executive Producer and Co-Founder
Bernhard began to work in the powerful medium of film in order to send out meaningful messages  – additionally, he likes a challenge. So why not start a film production company!?
After his master's degree in Multi Media Art, he co-founded Wildruf Film in 2008 and has produced numerous commercial and non-commercial projects since then. The works range from awareness spots to elaborate music videos and amusing corporates. A great landmark in his career was the production of Wildruf's first feature film, the documentary D.U.D.A! Werner Pirchner released in 2014.
Although running a business and producing films demands a lot of time, he also likes to edit certain projects like the short documentary Purity. Bernhard is looking forward to produce Wildruf's next feature film projects. He currently lives with his family in Hall in Tyrol.
,
Tobias Schlorhaufer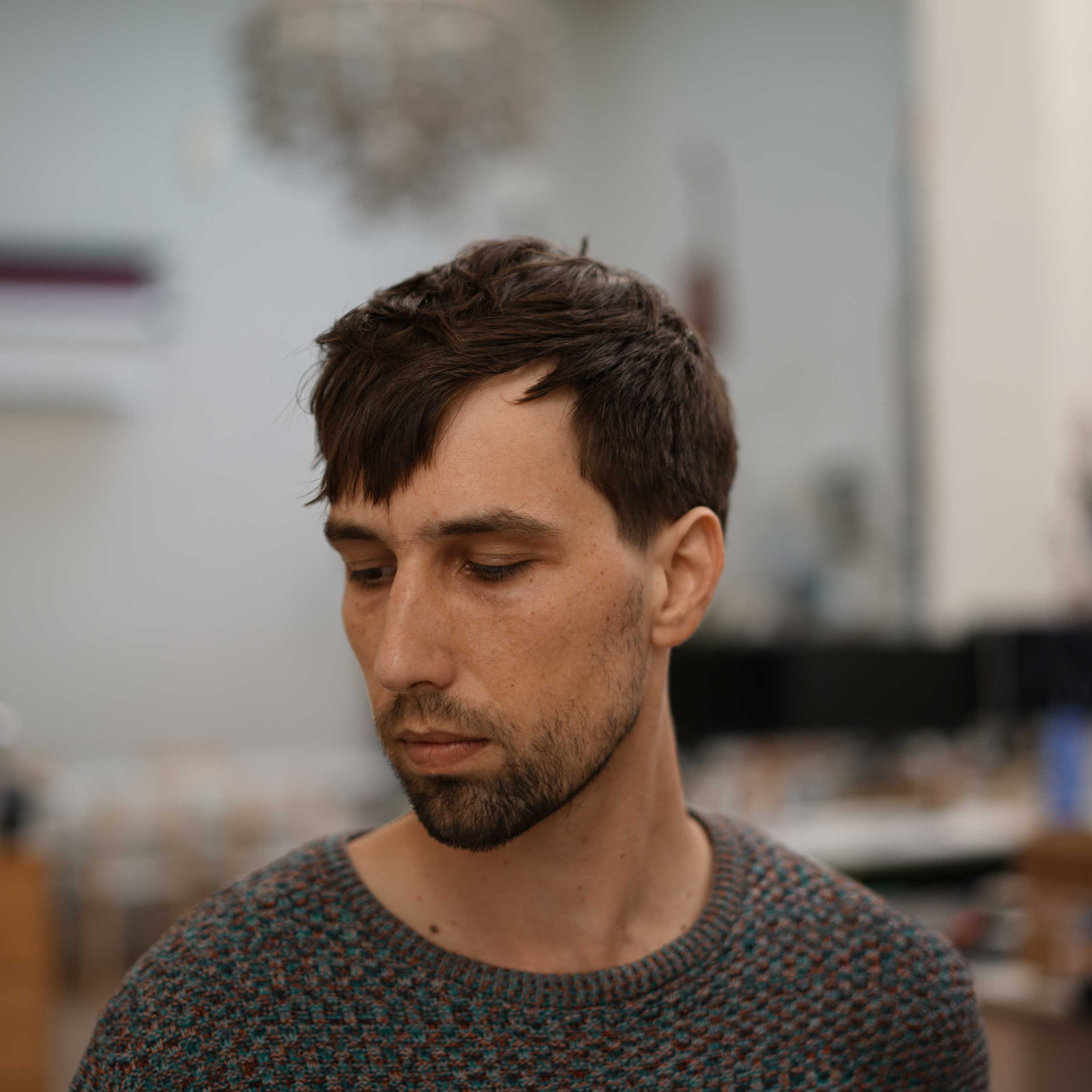 Tobias Schlorhaufer
Industrial Designer, 3D Generalist and Co-Founder
Tobias studied Industrial Design at the University of Applied Arts Vienna. After gaining experience with personal works, Tobias co-founded Wildruf to establish a collaborative environment for passionate projects with his friends.
In cooperation with Labvert, he started to work as a designer for brands like Dior, Giorgio Armani, Viktor & Rolf and Hennessy where he established realistic CG visualisations with a high degree of detail, atmospheric quality and material authenticity to validate projects before they are actually built in real life.
Tobias understands this work as the transformation of ideas into a physical language. Working with generative 3D processing programs and prototyping tools, his intension is to create new geometries and design methods. With a playful and artistic approach, he always tries to push the limits of what's imaginable and to find new ways of creative processes. In this sense, music is one of Tobias essential passions. He works with several sound generating tools, like modular synths, as well as experimenting with field recordings and analogue instruments.
,
Sonja Aufderklamm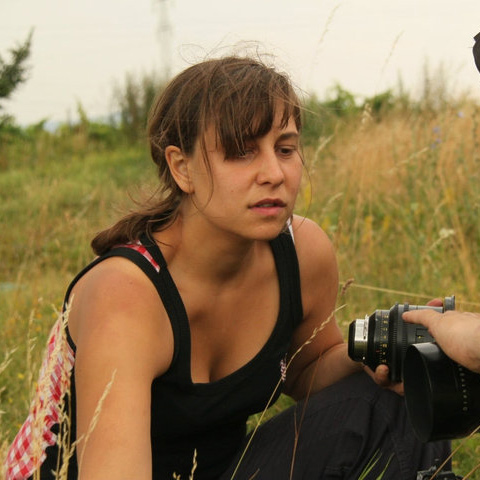 Sonja Aufderklamm
Cinematographer
Based in Vienna and Berlin, Sonja Aufderklamm works as cinematographer around the world.
She has shooting experience in Russia (Siberia), Canada (Yukon, Alberta), USA (East Coast, Midwest, Alaska), Republic of the Philippines, Mexico, Czech Republic, Romania and Italy. Her passion is to create images for stories, whether abstract, stylised or natural. To get a sense of her work, watch the showreel and some of her award-winning films.
Born in Innsbruck, Sonja studied Cinematography at the German Film and Television Academy in Berlin (DFFB) and earned a master`s degree in Science of Theatre, Film and Media in Vienna.
,
Matthias Helldoppler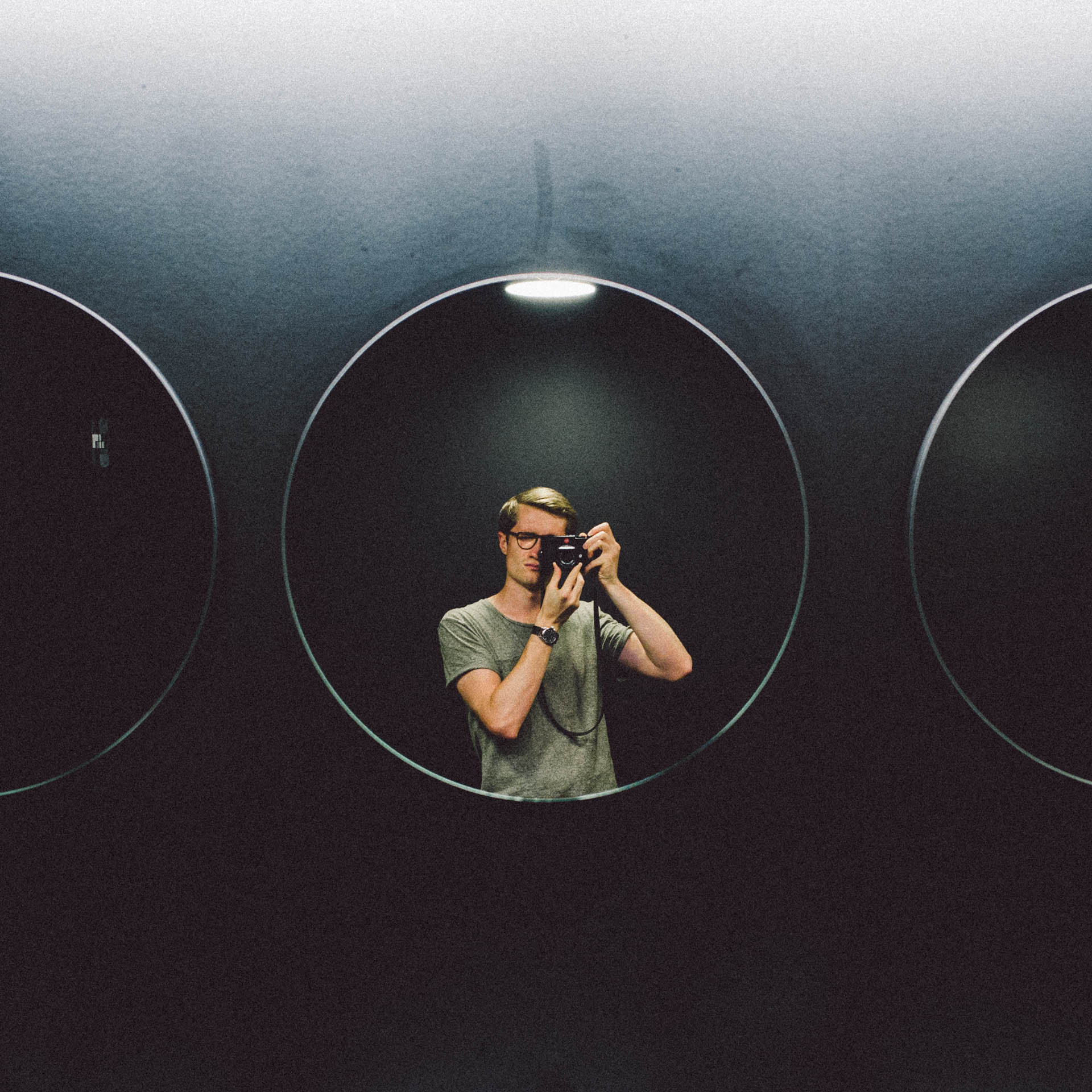 Matthias Helldoppler
Cinematographer
Matthias is an aspiring cinematographer, who has gained working experience in shooting commercials, music videos, short films and documentaries over the last ten years.
His versatile visual style ranges from sassy fashion films, over stylised music videos to vfx heavy commercials.
Amongst others, he has done commercials for Adidas, DB, DHL, Siemens, Swarovski and T-Mobile as well as music videos for Conchita Wurst, Filous, Friedrich Liechtenstein and Ghosts.
,
Lucas Riccabona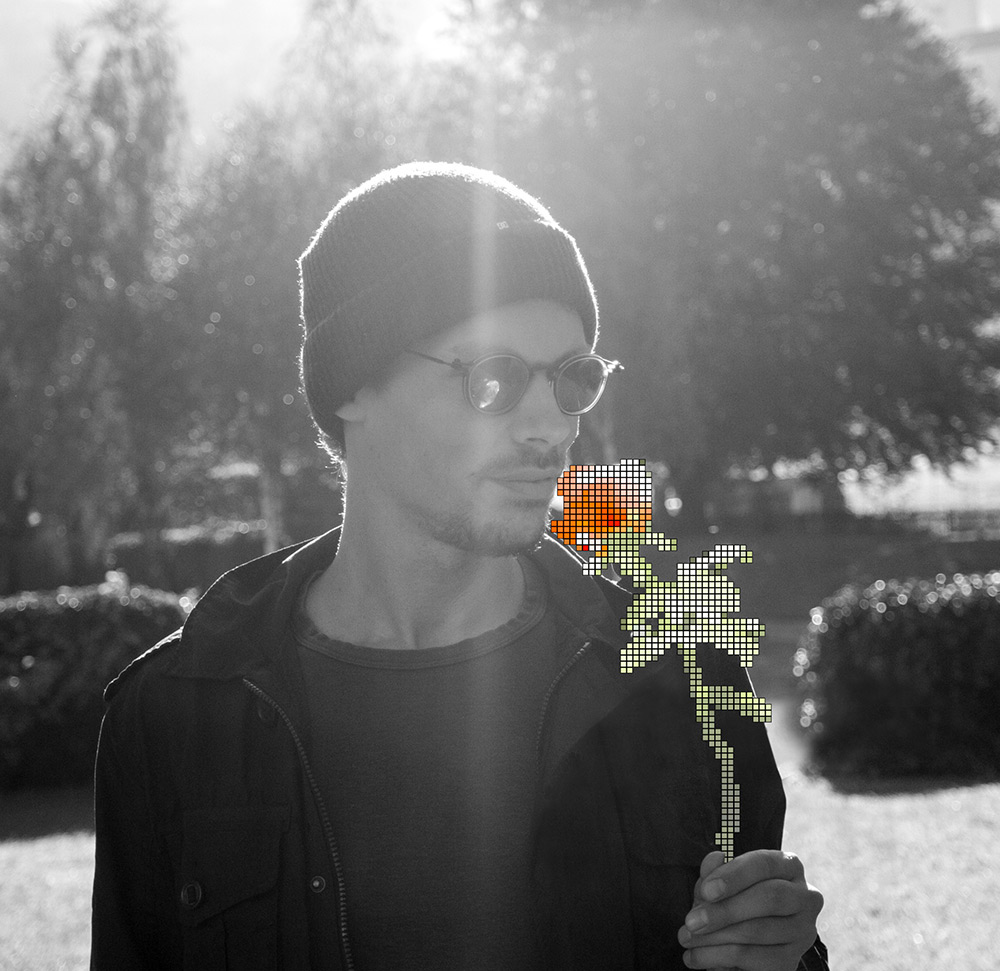 Lucas Riccabona
Executive Producer, Director and Co-Founder
Lucas was blessed to grow up in a community of dedicated people, and he started exploring the world of moving imagery from an early age on. He co-founded Wildruf to establish a supportive environment for passionate projects.
With a strong background in animation and postproduction, he directs commercial and personal works, which are always feature of a strong visual appeal and a playful and dreamy tone.
Enjoying the wonderful medium of film as collaborative playground, he accompanied many award-winning projects as a creative and producer.
,
Victor Koessl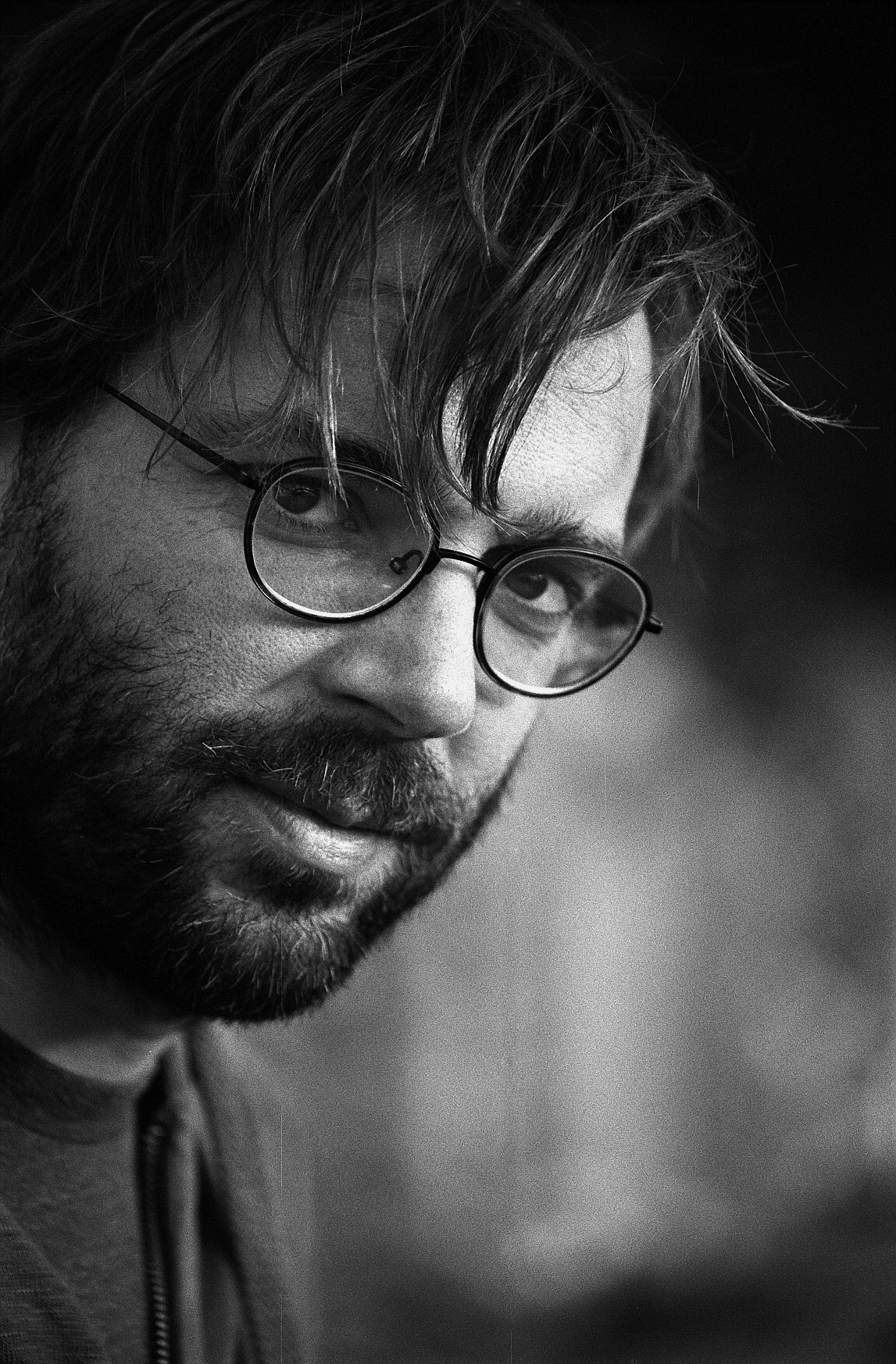 Victor Koessl
Cinematographer, Producer and Co-Founder
Filmmaking as passion. Societal utopias as love affair.
After his master studies in TV production, he co-founded Wildruf in 2008. Victor considers himself a filmmaking all-rounder.
Among others, he has been working as cinematographer, director, screenwriter and producer.
In 2012, he met Malte Ludin in Berlin and they decided to work on a documentary about the genius Tyrolean composer and musician Werner Pirchner. Shooting the film in 2013 as cinematographer was a great experience he would never trade.
After directing several documentary-style commercials, he also realised a very personal contemplative visual journey.
Besides working on commercials as a producer, Victor dedicates himself to social change movements like the Sezonieri Campaign.
,
Tobias Pichler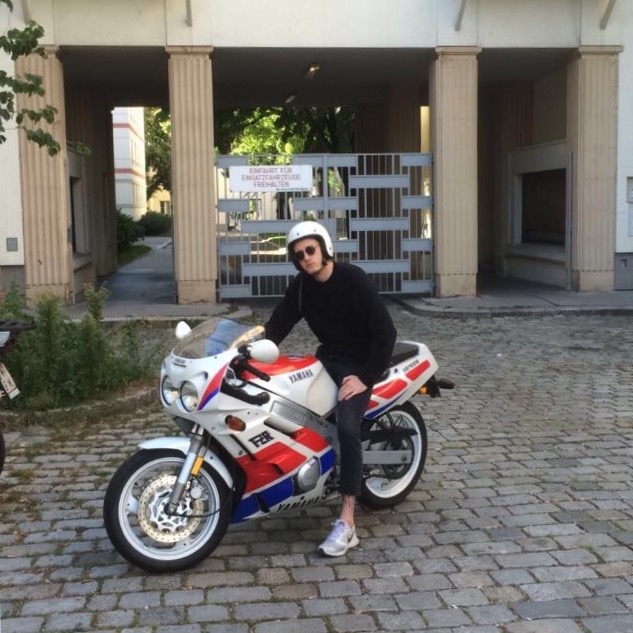 Tobias Pichler
Director
Driven by an early fascination to entertain people, Tobias discovered that neither performing in a band nor doing shows on motorcycles was as exciting as film making.
With his sensibility in casting, mood and visuals, he creates stylised and colourful imagery that takes the audience to a city of sassy warrior queens, astonished gazers or a nostalgic dreamer.
A commitment to portray realistic settings juxtaposed with
joy-filled cinematic moments is a defining part of his visual language, as it can be seen in his music video for Ghosts.
Amongst others, he has done commercial work for Sony Music,
Red Bull, BMW, Ultra Music, Sparkasse and Swarovski for which he has been awarded nationally and internationally.
Tobias is currently editing two personal short films shot in Bangladesh, Taiwan and Hong Kong.
,
Teresa Stillebacher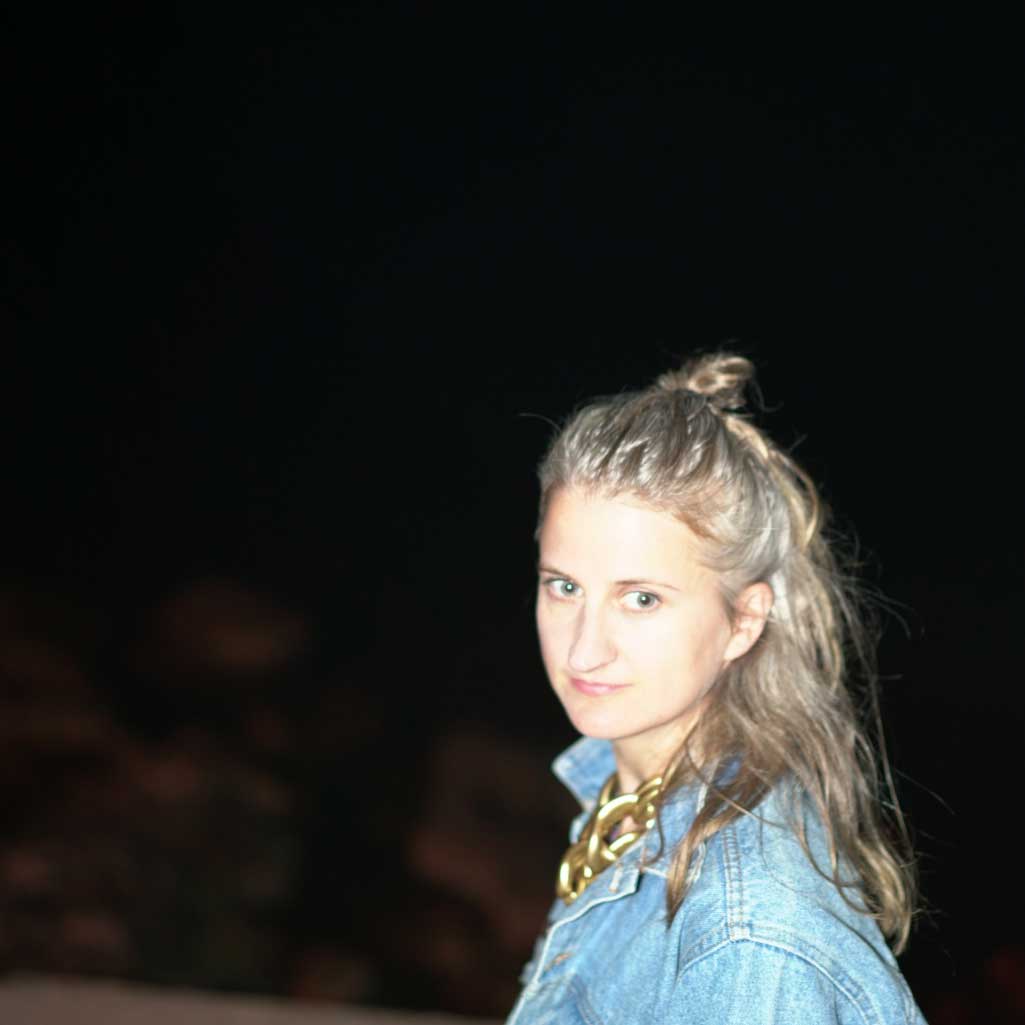 Teresa Stillebacher
Architect / Designer
Teresa studied architecture in Innsbruck and works as an architect and designer in Innsbruck and Vienna.
She continuously approaches projects in an artistic way and thinks that designing is always connected to the responsibility of creating something valuable for society. Teresa is convinced that relations, humanity and aesthetics generate the novel forms of spaces and designs.
,
Michael Rittmannsberger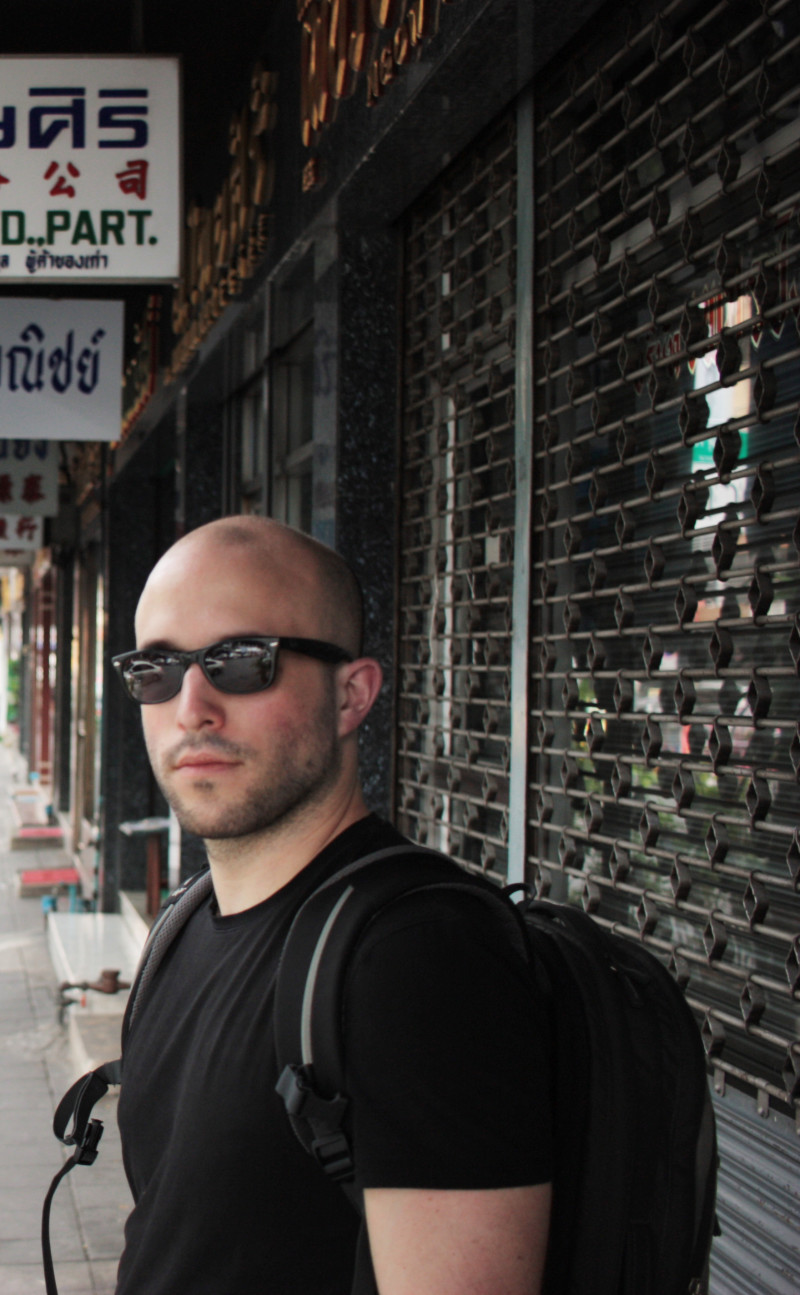 Michael Rittmannsberger
Director
From his award-winning short films to his commercial work, Michael strives to condense strong stories into a short-time frame in order to achieve a great emotional impact.
While powerful cinematic miniatures like for WWF, MED-EL or Amnesty International are certainly his focus, Michael's recent work also features cheerful ball-pit fun for Raiffeisen, a portrait of indomitable will for Wiener Städtische, eerie mystery for Frauenhäuser and stylish graphic compositions
for Greenpeace.
Michael's commercials have been acclaimed internationally, earning recognitions such as ADC*E Film Silver, a Cannes Young Director Award Nomination and the German Advertising Film Academy's New Talent Award. Having worked as a copywriter at Ogilvy & Mather, Michael also features great sensibility for creative conception, client needs and the industry's workflow.
,
Franco Marco Avi
Franco Marco Avi
Editor and Cinematographer
Early on Franco, was drawn behind the camera through his passion of being in the mountains with his friends. Over the last years, he has worked on several sports documentaries, music videos, award-winning short and feature films.
As a cinematographer, he is especially drawn to light and shadow and their utilisation in combination with composition to create interesting visuals. Through his studies of Multi Media Arts, he gained a lot of interest in art history and this has strongly influenced his visual style.
,
Clemens Wirth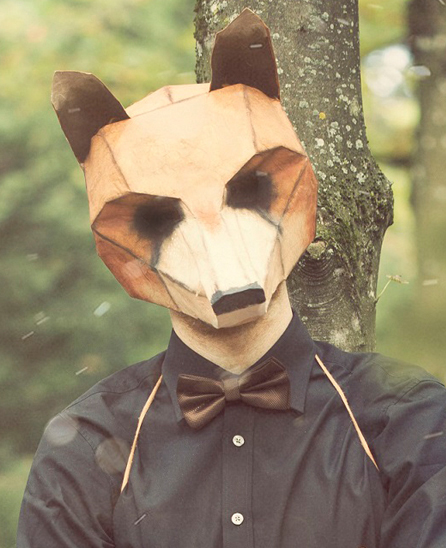 Clemens Wirth
Director
In 2011, Clemens graduated from the university of applied sciences FH-Salzburg majoring in MultiMediaArt.
During his studies, he recieved attention with his macro kingdom series and his graduation project Herbst, which led him to do some playful title design projects like the BBC adaption of The Borrowers and some show-openers for Servus TV.
Recently, he did some promos for the UK based TV channel crime and investigation, but he also loves to experiment with non-commercial projects  and he likes to travel.
Oh, and he's got a showreel.
,
Patrick Neubäck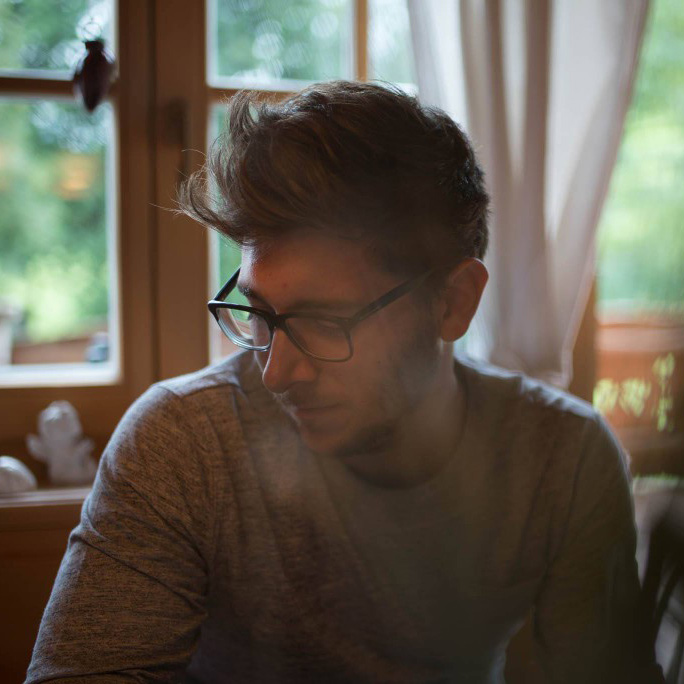 Patrick Neubäck
Writer & Director
Patrick started his creative career as a chef back in the days but somehow managed to end up working on commercials, shorts and music videos nowadays.
He graduated from the University of Applied Sciences Salzburg with a master's degree in MultiMediaArts.
His last movie ´Hoam` was shot in Vietnam and Tyrol in 2016/17.
,
Sebastian Arman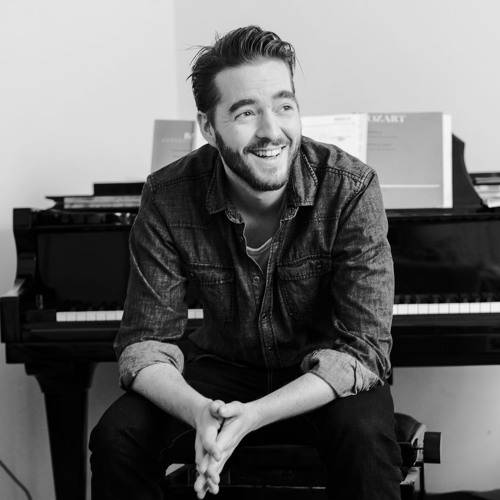 Sebastian Arman
Composer
Sebastian has been tagging along with Wildruf from the very beginning. He has supplied soundtracks and sonic landscapes for award-winning Wildruf projects such as The Big White Bang, Med-EL, VVT or Pernlocher.
As a songwriter and producer he has worked with Marlon Roudette, Alex Vargas, Million Styles, Dua Lipa, Camo & Krooked, Tokio Hotel, Konshens, Redman and many more.
He is one half of DECCO, a third of IBK Tribe, one quarter of WAX Wreckaz, a keen food and wine enthusiast and a passionate air mile collector.
,
Johannes Winkler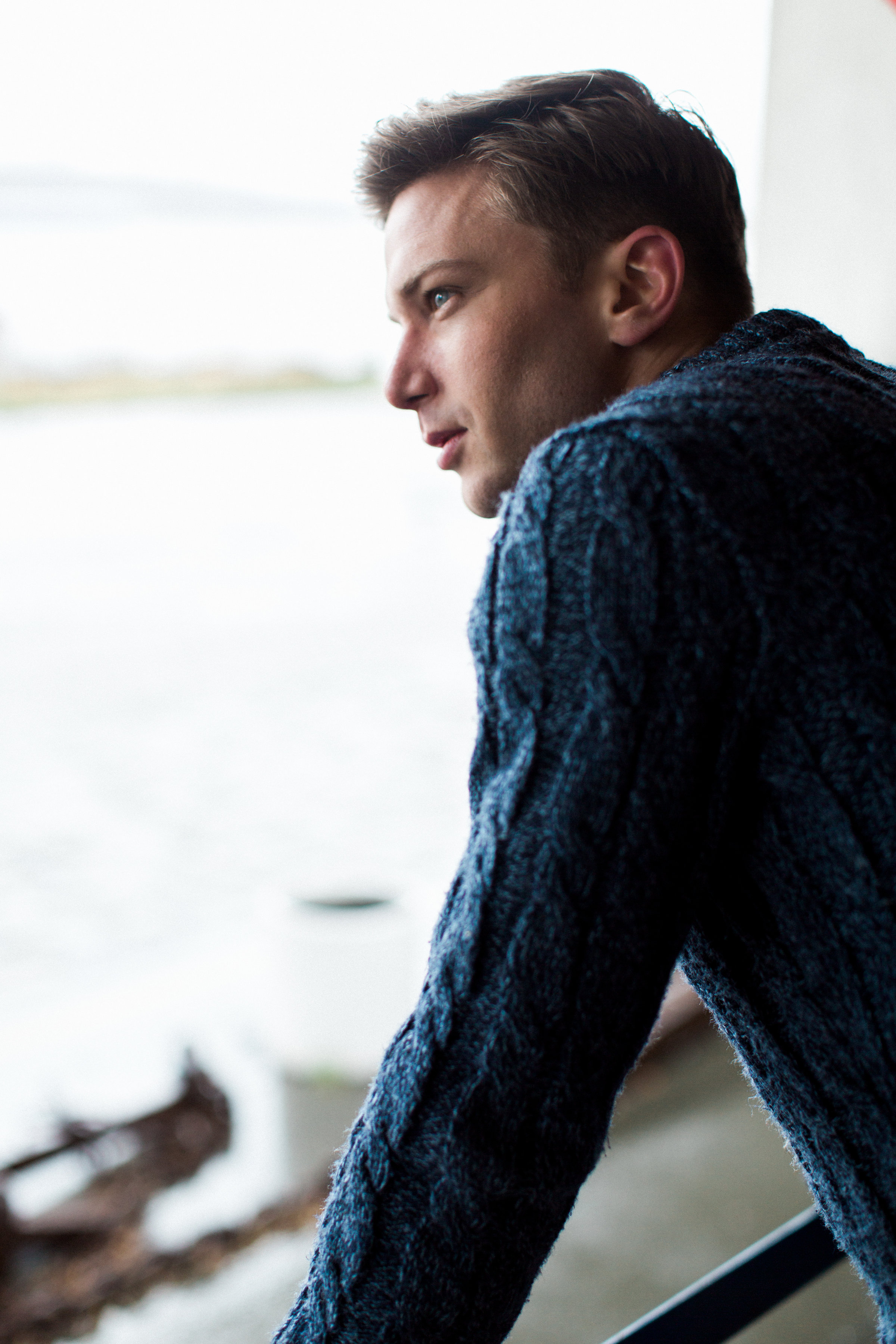 Johannes Winkler
Composer
Johannes is a full-time musician and media composer, who is familiar with the full range of the classical orchestra.
His sound can be described as a crossover between electronics and traditional score and is therefore very flexible in its use. The range of his work leads from commercials, all the way to big cinematic score writing. Anything between uplifting cues, like his track for Adler Farben, or dramatic orchestral sounds for Swarovski is conceivable.
The perfect match to Johannes' concept is his freshly founded Vienna Soundtrack Band, which is a carefully arranged Band consisting of piano, drums, bass, two violins and solo voice.
,
Melisande Seebald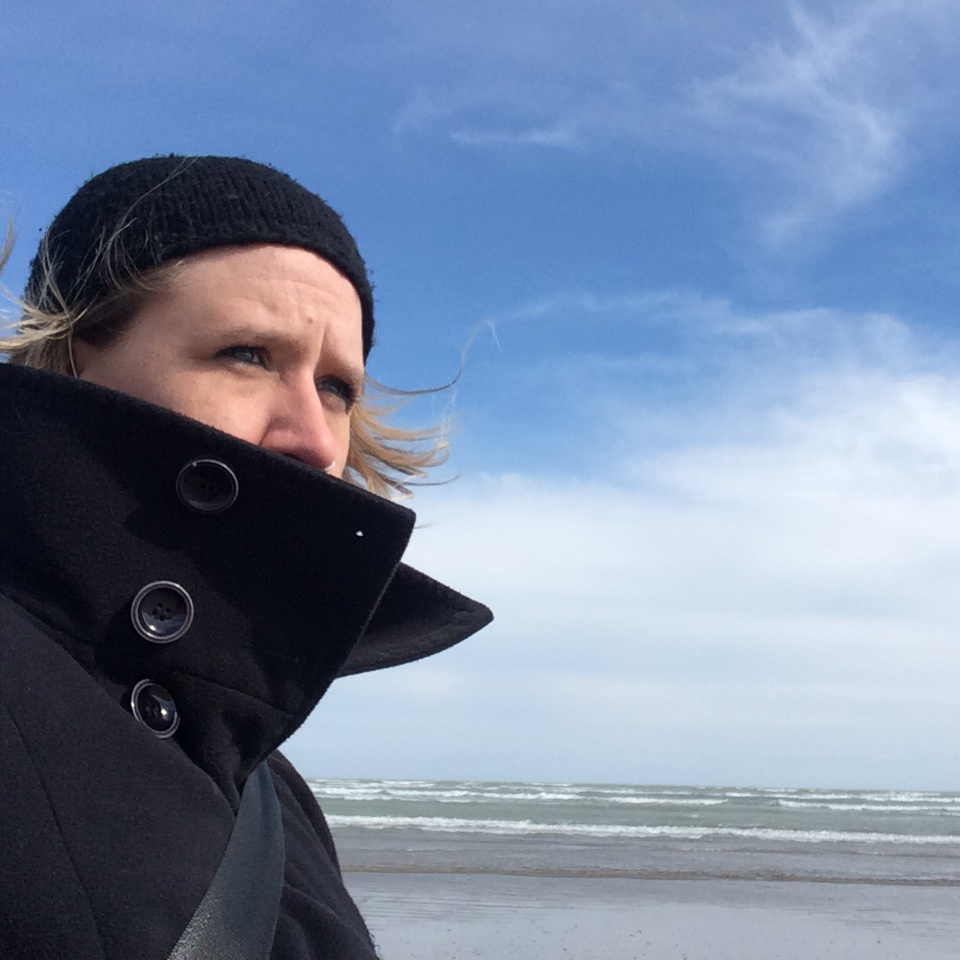 Melisande Seebald
Artist and Designer
Raised in the Bavarian Alps, Melisande has always been inspired by the media of visual arts and design. She studied interior design in Germany and worked as an architect in Vienna for several years till she decided to follow her urge to create art.
She is currently studying at the academy of fine arts vienna, specialising in video and video installation.
,
Sascha Vernik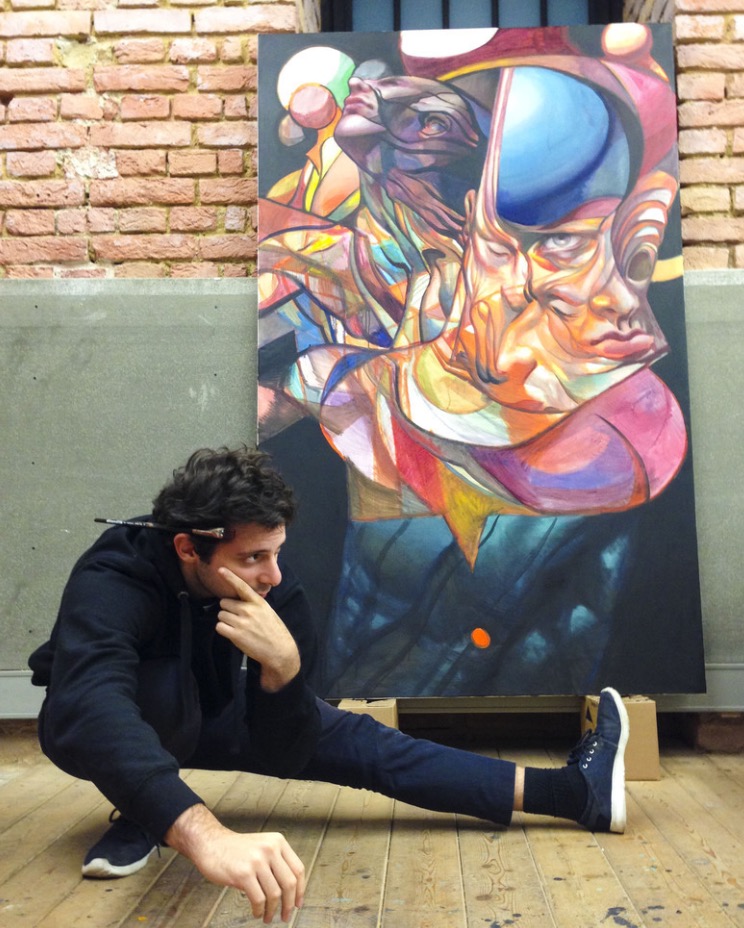 Sascha Vernik
Storyboarder and 2D Animator
Sascha a.k.a Revkin is a Viennese painter and animator, primarily interested in the many perceptions of reality. His short animation film Embracing Lovers serves to explore that fascination.
As seen in his reel, he has been contributing animations for Tom Tykwer's 'A hologram for a King' starring Tom Hanks & Nychos' documentary 'The Deepest Depths of the Burrow', amongst others.
He has done storyboards for numerous clients such as McDonalds, DHL, Philips, OMV & T-Mobile.
,
Nicolas Hafele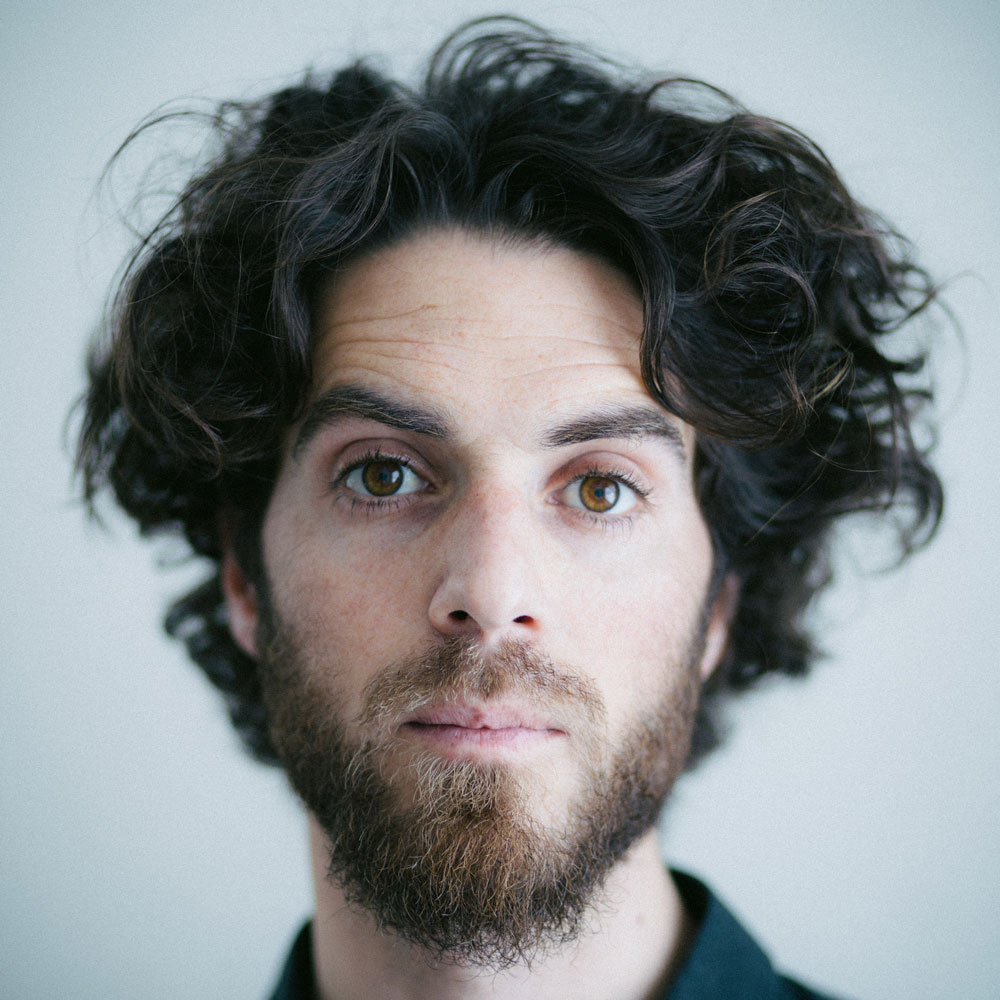 Nicolas Hafele
Photographer
After graduating in photojournalism & documentary photography from the Hannover University of Applied Science and Arts, Nicolas keeps up the joy for telling stories. He sees a deep connection between pictures and language and the way we perceive our surrounding. As images are the preliminary perception before we change them into language, Nicolas enjoys experimenting with pictures and their bonds to us. He also uses this background as a way of expression for editorial works, such as portraits, storytelling or fashion shoots.
Nicolas loves to connect with people and their vision of life. By curating exhibitions at the Fotoforum Innsbruck, he gets to work with other photographers, which helps him to understand a wider spectrum of the expression of images. Being part of group and solo exhibitions himself, he has the possibility to present his personal work and artistic content. Based in Innsbruck, he works for different clients in editorial storytelling and small video projects.
,
Carmen Treichl
Carmen Treichl
Cinematographer
Since her childhood, Carmen has been attached to the picture – still and specially in motion. She fell in love with cinema and the range of possibilities the cinematic vocabulary offers to communicate emotions. Her aim is to always find an own formalistic 'dialect' for each project. For her, cinematography is a mix of framing, light, tempo and timing in motion or stillness in tight relation to the narrated story.
After her diploma in graphic design and her master's degree in Multi Media Art, she moved to Berlin to study cinematography at the German Film and Television Academy Berlin (DFFB). Her movies were shown on several festivals. Over the last ten years, she has shot more than 60 short, middle-length and feature-length films. To finance her studies, she worked for television documentaries or reportages (mostly Arte, Servus TV, Red Bull TV), commercials, music videos and image corporate productions all around the globe.